The Best Places to Study Abroad: Where Academia Meets Adventure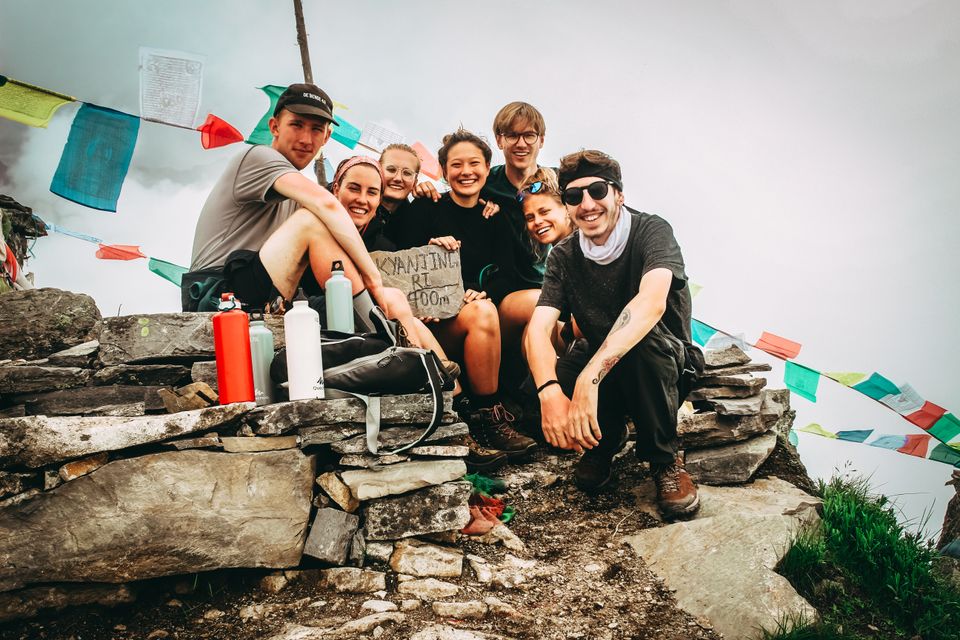 Choosing where to study abroad can be akin to selecting the right flavor at a gourmet gelato shop: myriad tantalizing options, each offering its distinct blend of experiences. Here's an in-depth exploration of the world's best places to study abroad:
Berlin, Germany
Berlin is an amalgamation of history and innovation. From traces of the Cold War era to the bustling modern art scene, this city never ceases to evolve. Universities like Humboldt and the Free University of Berlin provide an academic haven amidst a city rich with culture. Don't miss out on neighborhoods like Mitte, with its museums and historical sites, or the Turkish market in Kreuzberg, offering a plethora of global flavors. For music lovers, the annual Berlin Festival is a must-attend, showcasing the city's vibrant music scene.
Weather Tip: Berlin's temperate maritime climate means chilly winters but pleasantly warm summers.
Tokyo, Japan
Tokyo offers a perfect balance of the old and the new. Between attending lectures at the University of Tokyo or the Tokyo Institute of Technology, immerse yourself in the tranquillity of the Shinjuku Gyoen National Garden or the bustling Takeshita Street in Harajuku. Tokyo's gastronomy is legendary - from upscale sushi restaurants to street ramen stalls, every palate is catered to. And for anime enthusiasts? Akihabara is your playground.
Weather Tip: Tokyo's humid summers can be intense. Winters, while mild, can see occasional snow.
Sydney, Australia
Sydney is a vibrant fusion of cultures, landscapes, and academic rigor. As home to the University of Sydney and the University of New South Wales, it's an academic powerhouse. Beyond the realm of books, the city offers sandy retreats at Coogee and Bondi, a thriving arts scene at The Rocks, and a rich tapestry of cuisines from Balmain to Parramatta. The annual Vivid Sydney festival, a display of light, music, and ideas, is a spectacle that shouldn't be missed.
Weather Tip: Expect temperate climates, but Sydney's summers can be particularly hot, so stay hydrated!
Buenos Aires, Argentina
Buenos Aires, the birthplace of Tango, is an academic and cultural delight. While institutions like the University of Buenos Aires offer robust academic programs, the city's streets pulse with music, dance, and art. San Telmo, with its antique shops and traditional Milongas, contrasts the modernity of Puerto Madero. For food lovers, steakhouses offer the finest Malbec wines and juicy steaks.
Weather Tip: Buenos Aires has humid summers. Winters are mild, making it perfect for those long city walks.
Cape Town, South Africa
Nestled at the foot of Table Mountain, Cape Town is a blend of natural beauty and urban sophistication. The University of Cape Town offers panoramic views, not just academically but also geographically. Beyond the classroom, the city is a gastronomic haven - from African game meat in upscale restaurants to fish and chips at the V&A Waterfront. The annual Cape Town Jazz Festival draws music enthusiasts from around the world.
Weather Tip: Cape Town's Mediterranean climate means wet winters. Summers are dry and can get quite hot.
Montreal, Canada
Montreal embodies European charm with North American dynamism. While institutions like McGill University offer top-tier education, the city's heart beats in its festivals, be it the Jazz Festival or the snow-laden Winter Fest. Old Montreal offers a taste of historical Europe, while Plateau Mont-Royal showcases vibrant murals and bohemian cafes. Poutine, bagels, and smoked meat sandwiches are culinary must-tries.
Weather Tip: Montreal's winters are legendary for their chill. Summers, however, are warm and inviting.
Barcelona, Spain
Barcelona, Gaudí's playground, is an architectural and academic marvel. The University of Barcelona, set against the backdrop of Montjuïc, is a testament to the city's commitment to education. Beyond the lecture halls, the city offers sandy beaches, the serpentine lanes of the Gothic Quarter, and culinary delights from Paella to Tapas. The annual La Mercè festival, with its human towers and fire runs, showcases Catalonia's rich traditions.
Weather Tip: Mild, rainy winters and sun-drenched summers define Barcelona. Always keep some sunscreen handy!
London, UK
London, the epicenter of history, arts, and academia. With institutions like King's College and the London School of Economics, it's a student's paradise. Explore the historic lanes of Westminster, indulge in retail therapy at Covent Garden, or enjoy a riverside walk along the Thames. From traditional fish and chips to the spicy curries of Brick Lane, London's culinary scene is as diverse as its population. The annual Notting Hill Carnival is a testament to the city's multicultural ethos.
Weather Tip: London and rain are almost synonymous. An umbrella is your best companion here!
Florence, Italy
Florence, the Renaissance gem, is a haven for art lovers and scholars alike. The University of Florence offers a rich academic environment amidst masterpieces by Michelangelo and Da Vinci. Wander through the bustling San Lorenzo market, indulge in Tuscan delicacies, or enjoy an evening opera at St. Mark's Anglican Church. The annual Calcio Storico, a historic football game, showcases Florence's rich traditions.
Weather Tip: Summers in Florence can be quite hot. Winters are mild, with occasional rain showers.
Seoul, South Korea
Seoul, a city where ancient palaces coexist with soaring skyscrapers, is South Korea's pulsating heart. Institutions like Seoul National University and Korea University offer top-tier educational experiences. Amidst the academic rigor, explore traditional neighborhoods like Bukchon Hanok Village or indulge in the latest K-pop trends in Gangnam. The city's gastronomy is a delightful journey, from spicy 'Kimchi' to savory 'Bulgogi'. The annual Seoul Lantern Festival, illuminating the Cheonggyecheon Stream with thousands of lanterns, is a sight to behold.
Weather Tip: Seoul experiences all four seasons vividly. While cherry blossoms make spring magical, winters can be cold and snowy.
Paris, France
Paris, aptly named 'The City of Light', is a global hub for art, fashion, and academics. Prestigious institutions like Sorbonne University and Sciences Po make it a top pick for students. Wander through Montmartre's artist-filled streets, indulge in a croissant by the Seine, or simply marvel at the Louvre's vast collection. From haute cuisine to cozy cafés, Parisian gastronomy is iconic. Events like Paris Fashion Week or the Fête de la Musique showcase the city's cultural richness.
Weather Tip: Parisian winters are chilly but rarely freezing, perfect for a warm café au lait in a cozy bistro. Summers are mild and sunny, ideal for picnics in the Luxembourg Gardens.
In Conclusion...The world is a vast classroom waiting to be explored. As you immerse in diverse cultures and enrich your knowledge, remember to stay prepared for the ever-changing skies above.  Once you have your study abroad city selected, check out our study abroad preperation checklist.
For all your weather queries, from Berlin's breezy afternoons to Barcelona's sunny mornings, remember, the WeatherGO app ensures you're always be ready.